The #1 Tool You Need in 2019 to Get New Customers
You might use Messenger for communicating with your personal contacts. But if you haven't considered using it to market your business, consider this powerful statement by Forbes: "Messenger Marketing is the 'new way to do business'." That's huge, right?
So why does Forbes make this claim? Because Facebook Messenger is one of the largest existing messaging platforms with more than 1.3 billion monthly users and it allows businesses to communicate with consumers on an individual level.

Plus, research shows that at least 53% of consumers prefer shopping with businesses that they can connect with directly which tells us that they want to trust who they're buying from.
Our team at Evolve Media had been exploring with Messenger for a couple years now as a way to connect with audiences that can have a positive effect on our bottom line.
What we've found is that Messenger performs far better than any email campaign every time. In fact, Messenger marketing is 3 to 10X more effective than email marketing in terms of open and click rates, and engagement is the goal.
What we also love about Messenger is that it can all be automated with chatbots using a platform like ManyChat.
ManyChat is simple to use, and works similar to the way automated emails work. In fact, the monthly cost of ManyChat is even comparable to a software like MailChimp or Klaviyo, ranging from Free to the lowest cost Pro account at $10 per month, and upwards from there depending on the size of your subscriber list.
To prove how powerful we've found Messenger marketing to be, let's jump into some real case studies witnessed by our team for our clients!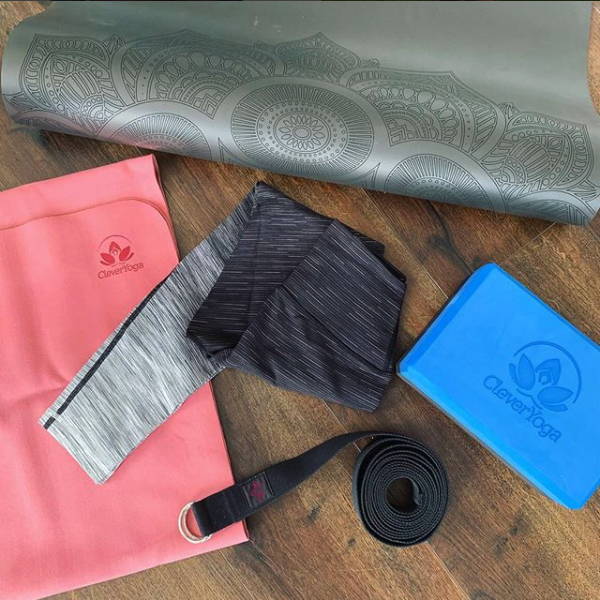 Yoga Bundle Giveaway
The goal of this giveaway was to grow a Messenger subscriber list and keep our cost per subscriber as low as possible using Facebook ads.
The response and results were incredible with a total of 1,974 ManyChat Messenger subscribers.
What's better is that over 90% of Messenger subscribers also provided us with their email address which we quickly uploaded into Klaviyo.

When it came time to announce the winner of the giveaway, we reached out to them in Messenger and asked them to join our Facebook group to see if they won. We made sure the winner announcement was pinned at the top of the Facebook group page.
This technique resulted in 854 Facebook group members! Now we're able to reach these new subscribers in 3 different places, and it cost us less than $0.52 per subscriber not including those entrants who shared the giveaway—which we didn't have to pay for!

If you want to implement Messenger into your marketing strategy, click here to schedule a call with us or visit our services page to learn more. We'd love to chat with you!

Ladies Apparel Gift Card Giveaway

Similar to the previous yoga giveaway, the goal of this campaign was to grow a Messenger subscriber list and a community of potential buyers, both local and national, who were interested in this particular style of women's clothing.
We saw a record-breaking open rate of 100%, a click rate of 92.6%, and a total of 1,390 ManyChat Messenger subscribers. Following those numbers, we received 1,267 email addresses, 715 Facebook group members, and a total of 813 subscribers who shared the giveaway post which resulted in free exposure, additional subscribers, and giveaway entrants.

At least 250 subscribers also browsed the online store upon entering the giveaway which we then pixel-ed and retargeted later on Facebook. For all of these assets—Messenger subscribers, email addresses, Facebook group members, store visitors—we only spent $0.88 per person! So yeah, these giveaway chatbots work wonders!
Nutritionist Webinar Registrations
Now let's change it up and compare a 5-part Evergreen Webinar follow-up sequence using both ManyChat for Messenger and ConvertKit for email.
We split tested Messenger and email with the same messages and timing side by side.
The goal of these ManyChat sequence messages was to remind current subscribers to watch a nutrition-based webinar, and ask them to book a free consultation phone call.
When we compared the two campaigns, average Messenger open rates were 75% higher than email open rates, and Messenger click rates were 3X higher than email click rates. Even after the 4th follow up message was sent via Messenger, we were still getting open rates as high as 80%!
Hence, make sure you're at least using Messenger in conjunction with your email efforts.
Free Trial Supplement Subscriptions

To show you just how effective Messenger really is, here are the results we saw during a super short test we did over just a few days for a supplement company.
We used ManyChat and Messenger to launch a free trial offer with the long term goal of turning trial members into first time buyers and monthly subscription members.
This effort resulted in an almost perfect open rate of 99.7%, a click rate of 60.7%, 370 total Messenger subscribers, and 288 email addresses. For all of these assets, we paid only $1.64 per person.On top of that, 15 of our new Messenger subscribers instantly made a purchase upon opting in for the free trial.

If you're interested in giving Messenger a try so you can get results like these, click here. We'll talk you through our strategy!