ManyChat Has A NEW Feature That You're Probably Not Using Yet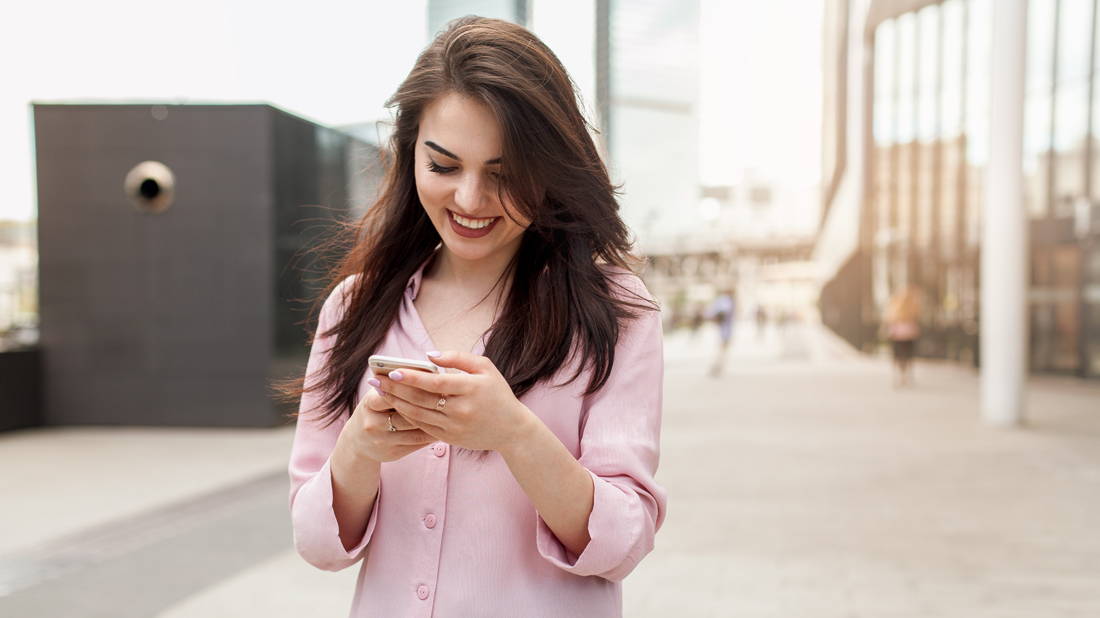 I'm a huge fan of Facebook Messenger Marketing, ManyChat, and the results I've gotten from both like consistently high open and click rates, plus the many assets you can collect from an audience using chatbots.
If you're somewhat familiar with ManyChat, there's one feature I'm sure you're not leveraging yet and that's their NEW Facebook Ads Integration.

Let's talk about what that means, as well as the pros and cons!
Now that you can grow your business and awareness using ads that you create IN ManyChat, there's sure to be some advantages like saving time!
To discuss ManyChat or any other online marketing strategies you'd like to explore for your business, click HERE to book a call with me.
The Pros | ManyChat Facebook Ads Integration
Do It All Using One Platform

ManyChat boasts that you can track your ads performance from beginning to end on ManyChat alone. I haven't tested this yet myself nor have I run into any issues, but I'll be sharing a video on setting up ads using ManyChat very soon. I imagine you can save time by having all of your Messenger-related campaign assets in one place, but I use Facebook ads manager so often that I probably wouldn't save any more of my time either way.
Improve Your Ad Targeting
You can automatically use conversion events (i.e. a subscriber makes a purchase and becomes a customer) to update your custom audiences (i.e. Purchased) including lookalikes. This means that the audiences you're reaching and building upon prove to be much more engaged and qualified than ever because they've engaged with you on Messenger. This is mostly true if you aren't a Facebook ads guru and you weren't already creating ideal audiences directly in Facebook ads manager.

See Your Costs Per Opt-In
There's even a new ad metric available to you when you use ManyChat to set up your Facebook ad campaigns. It's called "cost per opt-in" which tells you how much it costs to gain a subscriber. ManyChat has made this data more accurate since it separates new from repeat subscribers, as well as those who subscribe versus those who click but don't subscribe.
No More Pasting Code
Make sure to always preview your message before you schedule, send or publish! Try split testing between using the Unicode Text Converter and not using it! Let me know what you think and feel free to share the results!

The Cons | ManyChat Facebook Ads Integration
How Reliable Is it?

What happens if ManyChat servers go down or they have technical issues? It's also a new feature that potentially still has kinks to work through.
Those are issues that concern us about any platform or software…unfortunately you have to try it before jumping to conclusions. Those things may be nothing to worry about. After all, Facebook ads manager has its issues every now and then!

Be Ready To Build Out Ads
Another potential roadblock when it comes to building ads in ManyChat is that you have to be prepared to build out your ads upon creating your growth tool.
For me and my agency, it isn't always possible to build out our ads at the same time we're building out chatbots. Most of the time we have several assets we need to build before we're ready to drive traffic, whether that's a landing page, a lead magnet, a promo code that hasn't been created yet, and so on. In a lot of cases we build out our ManyChat bots first and then save Facebook ad creation for last.
Are ManyChat's Custom Audience Optimizations Really New?

Sure, it's convenient to have Facebook update your lookalike audiences to find more people like the subscribers who just clicked to buy something, but I'm sure you could set that up prior to this update directly in Facebook ads manager.
All you have to do is create a custom audience of Purchasers, then create a lookalike from it, and you can even require your targeting to only show your ad to people who are interested in Facebook Messenger. I love this strategy because it really works, and you don't need ManyChat's new ads integration to do it.

Losing Features & Having Separate Data
If you're like most marketers and business owners who use Facebook ads to stay top of mind, you're not only using click-to-Messenger ads. You're probably testing different conversion events, driving traffic to landing pages and sales pages, etc. So why not just build your Messenger ad campaigns in the same platform as all your other ad campaigns?
Plus, if I use ManyChat to create ads or to review my FB ads data, I might eventually realize that some features I normally use aren't available or are difficult to manage.
Seems simpler to just keep using Facebook ads manager, doesn't it?
The answer is, I don't know until I've used ManyChat FB Ads Integration enough to make accurate judgements.

What's your preference for managing your Facebook Messenger ad campaigns—using the traditional ads manager platform or ManyChat's new capabilities for building and managing ads?
If you'd like to chat with me about ManyChat, Messenger Marketing, Facebook Ads, or anything else, click HERE to book a free, 30-minute call with me!
Now that you're more aware of the pros and cons of ManyChat's new Facebook Ads Integration, you can put it to the test and find out which way works best for you! I'll be doing the same, and I'll be sure to post another video update on my thoughts once I've given it a good test!