4 Reasons Why Businesses Should Be Marketing On Facebook & Instagram To Get More Customers
Facebook and Instagram were once tools we used to stay connected with family and friends. Today, these platforms have become widely used by businesses and some see more success than others!
As an ecommerce business, consultant, coach, or local brick-and-mortar business, you should be using both of these social media platforms to share content regularly because doing so will help sell your products or your services.

Here are four reasons why you need to start marketing on Facebook and Instagram if you're not implementing them into your online marketing strategy already!

1. Your Target Audience is Already on Facebook & Instagram
Think about the majority of your current customers or clients that you see every day. If they have a cell phone, they're most likely on Facebook and even Instagram.
This is a huge opportunity because it means there are tons of consumers seeking valuable information online!

Facebook and Instagram are the perfect places to share that information and start conversations. Once you've piqued their interest to opt in for your content, you can then use Messenger to grow and organize those subscribers.
Using Messenger, you should send valuable information about your company and the credibility of your team that will get your audience wanting to speak with you or buy from you.
That valuable information can be in the form of educational blogs, free digital downloads, demonstration videos, testimonials, before and after photos, and even a free consultation offer. No matter what line of business you're in, you can use these social media strategies.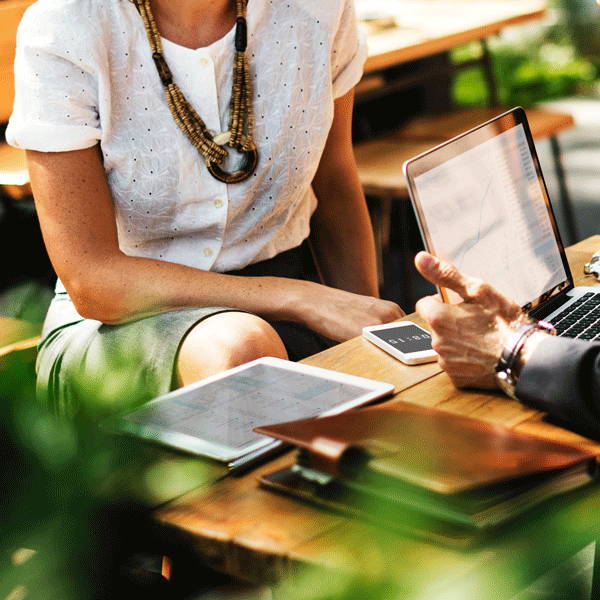 2. You Can Target a Specific Audience
The fact that such a large audience already uses Facebook and Instagram is only one benefit for your business. Another benefit for you is that Facebook and Instagram both allow for very specific audience targeting when you run paid ads.
You can effectively target those users who have an interest in your product or services, as well as by demographics, income level, and more.
These targeting abilities allow you to reel your audience in with captivating content and show them your company and brand is the most credible option when it comes to what they want or need.

Another perk of using Facebook and Instagram is that you can target people geographically to ensure those you're reaching are within a certain distance from your brick-and-mortar location if you have one.
When people are looking for something specific to buy or someone to work with, they tend to first consider the commute so they don't have to travel too far.
By targeting people who are close by, you can increase the chance they will reach out to you over the competition that's located further away from them. Use geo-targeting to your advantage!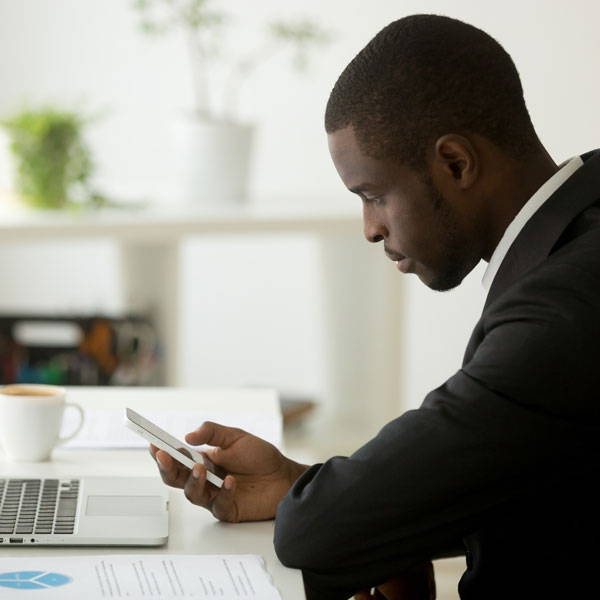 After seeing your ads and consuming your content, your audience will feel more at ease knowing there's a credible business and experts nearby that can take care of their needs or offer them what they want.

3. Videos Are Powerful Marketing Tools for Any Business

Seeing is believing! As a business owner or entrepreneur, you should use video assets to your advantage by sharing them on these platforms.
Videos hold so much power because they don't only tell people how or why something works, they show them how it works! By using video assets and imagery to demonstrate and educate your potential customers, your business will be able to build trust and credibility. Your company will do a much better job of engaging its audience by distributing more video content.
When you show your audience informational and educational videos explaining how you get to an end result or solve a problem, make sure to also describe how your current and returning customers benefit from the services you offer. Short testimonial videos from actual customers give prospects a chance to hear it from the horse's mouth.
Since Instagram and Facebook are very visually-driven platforms, pull out all the stops. Before and after photos, Facebook Live and Instagram stories, explainer videos, and video testimonials will give you the most engagement and will result in more sales for you.
When people see how your products or services have changed other people's lives, they'll want to experience the same for themselves.
To learn more about these social media strategies, click here to schedule a call with us!

4. Endless Follow-up Potential

Using Facebook and Instagram, you can follow up with everyone who has ever visited your site. You can even target people by the exact pages they visited.
If someone showed an interest in Product A, you can target them with Facebook video ads or written testimonials of your current customers and how pleased they are with Product A.
By giving people information they want and not wasting their time with information they don't want, you can improve the effectiveness of your follow up and retargeting efforts to convert more of your audience members into paying customers.

Facebook and Instagram also give you the ability to use your existing customer email list to retarget them. PLUS, you can use that same list to find new customers who have similar interests. This is called creating a lookalike audience which gives you the chance to reach an entirely new set of people that have the same demographics, interests, and behaviors!
When businesses use these Facebook and Instagram tactics to market their services on an ongoing basis, it results in consistent sales, an increase in engaged followers, business growth, and a more profitable business.

Want to learn more about Marketing on Facebook & Instagram?To discuss how you can use these platforms to reach your business goals, click here to schedule a call with us!