4 Mistakes To Avoid When Making Videos For Your Brand
Business owners and ecommerce businesses make these mistakes all the time, and it results in wasted time and money, lack of engagement, and failure to move the needle.
Take a look at these common business mistakes and learn how you can avoid them when marketing your business using video content.

Mistake #1: Not Having An Attention-Grabbing Hook Within The First 5 Seconds

If you don't do a good job of setting up your video and getting straight to the value of your content, you will lose your audience. It's important to grab the viewer's attention very quickly, within the first 5-10 seconds, by telling them what you're covering in the video and why they need to dedicate the next couple minutes of their time to staying tuned in.
It's important to remember how much content is available out there and how easy it is for someone on Facebook to get distracted. If you don't grab their attention right away, users will continue scrolling or click away. To avoid this and keep users watching, don't start your video by introducing yourself and your company first. This will make viewers tune out and you will lose them in no time.
Instead, tell them what they're going to learn and what value they're getting from watching your video. You can also hook them to the end by promising you'll be sharing something special that they won't want to miss.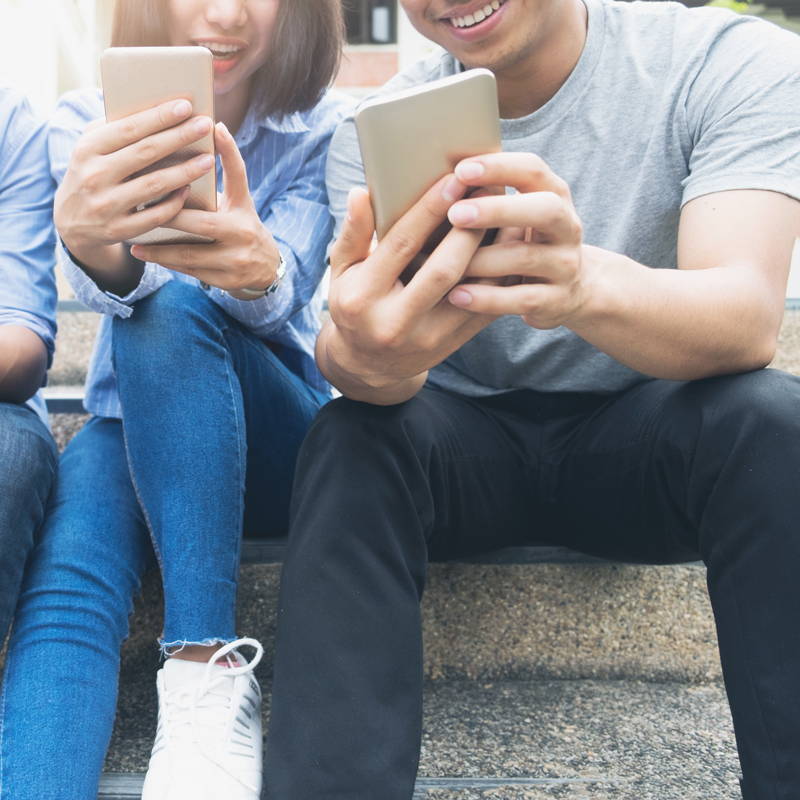 Mistake #2: Overthinking The Entire Process
A lot of people struggle with this and always think a video needs to be absolutely perfect before it can go live. This results in a lot of aiming and never firing.
You don't have to have the highest production value, a high-class microphone, the best camera, the most amazing background, etc. They're just not needed.
The best performing content I've seen are selfie-style and videos shot with a cell phone, and those weren't done by perfectionists or professionals.

The reason why high production value videos don't work as well on social media is because people are used to seeing tons of ads and commercials every day. They recognize right away that they're being sold to. From what I've seen and even based on my own experience, people don't like to dedicate too much time to something that appears to be a sales presentation. It turns them off whether subconscious or not.
Instead, being compulsive and talking freely or "winging it" is the most effective way to communicate via video as long as you know what you're talking about. You can always cut big mistakes out with minor editing. When creating any form of content, consistency, frequency, and variety is the key to engaging with your audience and driving action.
To be most effective, make sure you have an attention-grabbing headline, focus on features and benefits, explain why you're different, share testimonials and social proof, and cover all common objections and major concerns your audience might have. And of course don't forget to avoid these four common mistakes.
Mistake #3: Not Respecting The Viewer's Time

It's easy to go off in left field when you're on camera. Make sure to avoid rambling, and instead stay on the subject of the video. You should save any other valuable comments and unrelated topics for the next video.
When you shoot your videos, always be quick and to the point, and remain focused on how you can deliver high value in the shortest amount of time. To plan and help you stay on track, write up a quick bulleted list of what things you want to cover before you get started. Doing so will help guide you through the video and stick to that list.
Think about the videos you enjoy watching and why you stay tuned into that content to the end. If you're always sharing high value content with your audience that most people don't already know and that they can relate to, it will encourage them to watch more of your videos in the future. They'll also be more likely to listen to you when you ask them to do something. That leads us into the next mistake...

Mistake #4: Not Having A Solid Call To Action
The whole reason for creating and distributing content is to encourage your audience to perform an action that aligns with your goal of the video. Whether it's clicking a link below to visit a landing page or website, watching another video, or filling out a form, you should tell them to do something in every video that helps you reach your goal.
Always make the call to action relevant to the piece of content you're sharing. For instance, if I'm shooting a video that explains my agency's services, my call to action would likely be to "Check out the Done For You Services page on our website to see all of the services we offer at bit.ly/d4uservices."
Another important thing to remember is to always repeat links and call to action instructions to keep people from having to play back your video as much as possible.
If you avoid these common video mistakes, you will see a huge improvement in your engagement and conversion rates, you'll save time and money, and your business will be sure to stand out from your competitors.
Remember, it's crucial to avoid all of these mistakes in order to creative effective video content. Click here if you want a video created for your business or visit our Services page to learn more about what we do. We look forward to speaking with you!